Protecciones Toledo: We design, manufacture, and distribute a wide variety of safety solutions for your building projects.
 About us
Protecciones Toledo S.L.  is a firm leading the protection and safety construction sector, dedicated to the production of metal collective and individual protection systems. Our products shape integral solutions for safety projects.
What we do in Protecciones Toledo S.L.
Our firm is dedicated to designing and manufacturing safety equipment to undertake actions in infrastructures and buildings that require working from heights: repairing activities, cleaning and constructing buildings, bridges, silos, and other dangerous and unsafe sites.
We completely believe it is necessary to maximise caution to prevent accidents; therefore, our products deeply follow UNE13374:2013 Temporary Edge Protection Systems as well as other building project applications.
Why we design and manufacture safety equipment.
Our safety equipment is designed for working sectors at height, especially construction sites. Your safety is our priority.
All the systems distributed contain the additional technical documentation that certifies your project is as protected as it must be.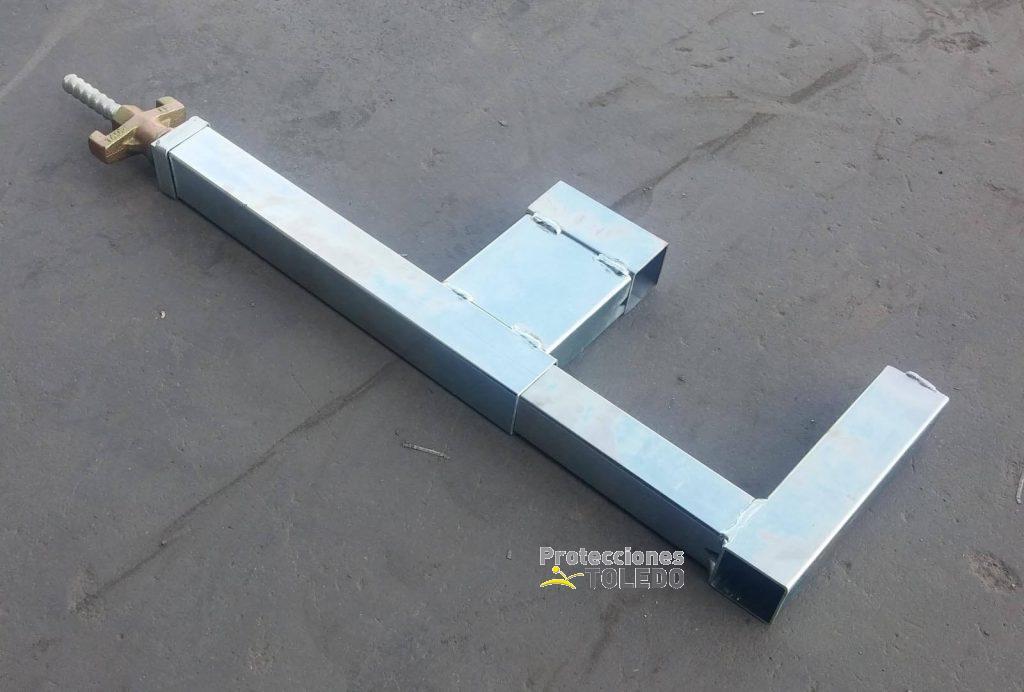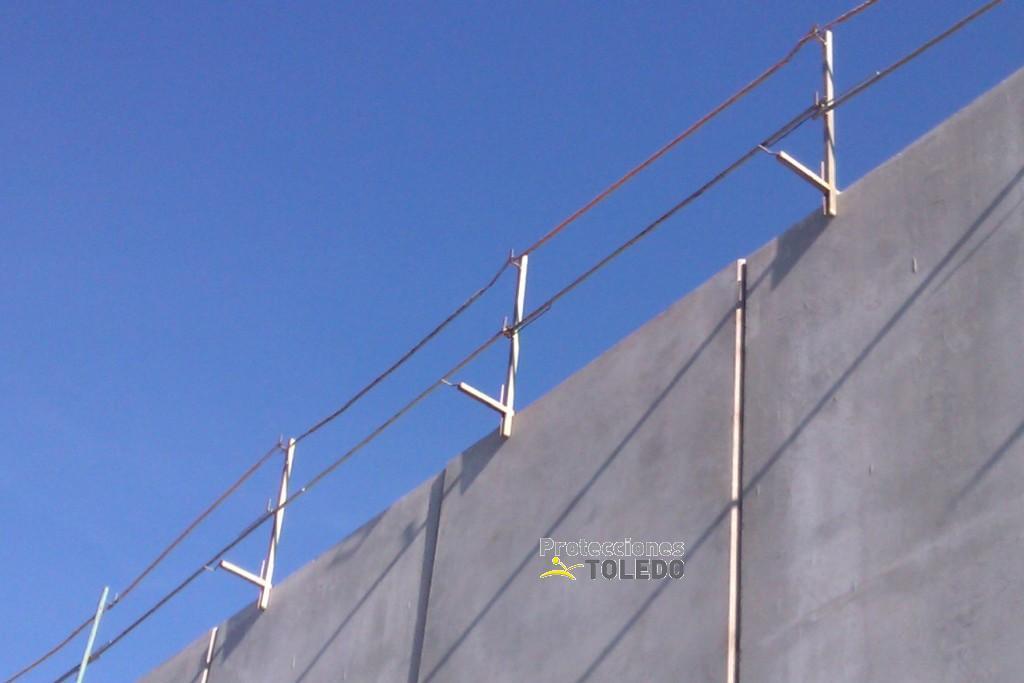 ■ Protection Materials
Temporary Edge Protection Systems
The function of these systems is to build a barrier when it is necessary to close an ending edge in any construction project.
Steel anchors, gibbet-type supports, and poles where lifelines and safety nets are tied.
Safety brackets, balusters, and skirting boards to cover void spaces facing vertical cuts.
foundations, multiple uses G-clamps.
It is important to take into account these are temporary systems. It means the correct use must be proved daily for limited functioning, and the system must be replaced anytime the technical specifications required.
Other Applications
Furthermore, these are other elements used for other applications.
Canopies: used to control entry and exit of the construction workers.
Metal footbridges with railings and anti-slip floor for easy and safe access from one side to another.
Any questions?
Remember, our priority is to satisfy your needs for safety edge protection temporary systems.
Please, contact us, and our team will answer all your doubts.
Contactar con Protecciones Toledo
Ubicación de Protecciones Toledo
Contacte con Protecciones Toledo
Otras formas de contactar con nosotros
info@proteccionestoledo.com